Welcome to The Sarasota Music Archive
Support the Archive
Do You Love Music? Help us preserve our musical heritage
with a tax-deductible donation of any amount. Thank You!
Fall Music Film Series is Underway!
A series of music film and discussion by experts in the field. We have an extensive calendar of free public events, concerts, and informational lectures by the area's foremost music experts.
Click Here
for our event calendar.
Fall Film Series: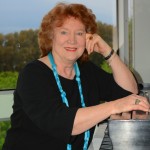 Wednesday, October 25th, 2017 at 2PM
Geldbart Auditorium
Selby Library Downtown
"Maria Callas: Magic and Myth" with Joy McIntyre
The brilliant soprano Maria Callas reached icon status in her own lifetime.  She had an indelible effect on the world of opera.  Flames that burn especially brightly, do not often burn long.  Maria Callas died at the age of 53.  We will explore the magic and myths that enveloped this incandescent artist.  
Our Mission
To build a bridge linking the great irreplaceable music of the past and present to the future. We do this so that it might enrich, and become part of, the lives of music lovers of this and future generations.
We have one of the largest collections of sheet music, vinyl records, piano rolls, CD's, and other items in the region.
Our Location
The Sarasota Music Archive's office hours are Monday 10AM-2PM,  Tuesday- Thursday  10AM-3PM
Please Call In Advance For Other Times or Donations
Sarasota  Music Archive Selby Public Library 1331 First Street Sarasota, FL 34236 Phone: (941) 861-1168 Fax: (941)316-1251
Coming Soon!
We will be sharing items in our collection with members through a new lending/checkout system, starting with our huge collection of rare classical CD's. Check back for updates . . . .