For Members Only
To become a member now, and get the many benefits of membership, click here.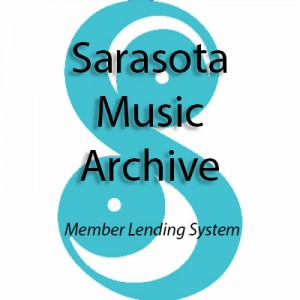 CLICK HERE TO ENTER LENDING SYSTEM
Many of the tens of thousands of items in our collection will soon be available for borrowing. During the initial launch of our lending system, selected titles from our collection of thousands of unique and rare classical music CD's will be open for lending, as well as many exclusive recordings and performances not available anywhere else.
If you are a current member, take a look at the back of your new membership card, and you will see a barcode with a number underneath it. This is your SMA library card number.
Below is a quick overview of how to hold items for checkout on our lending system.
First, search for an item you are looking for: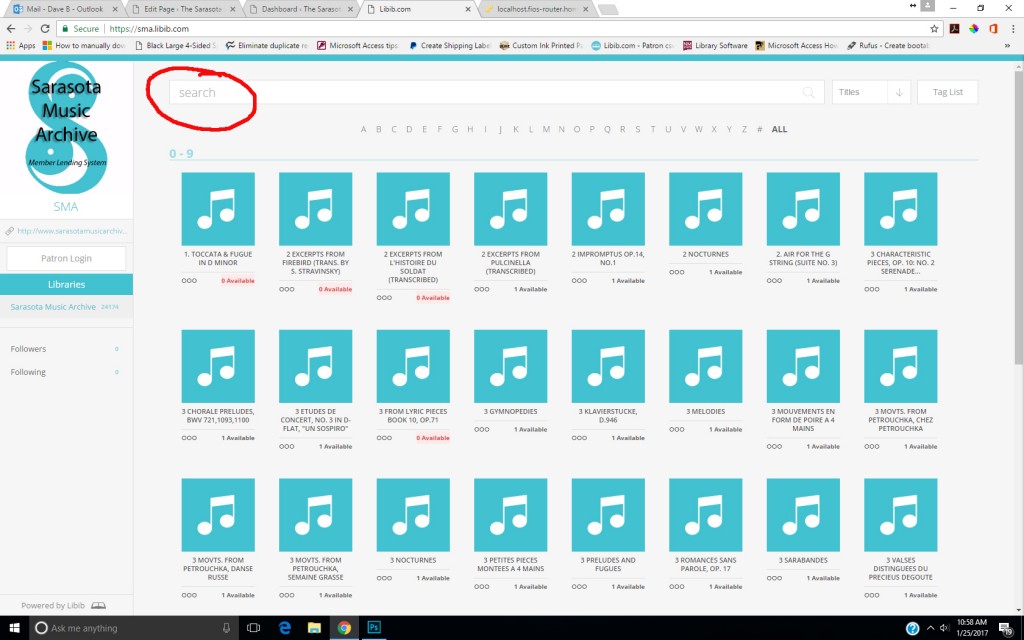 Then, when you find your item, click 'add hold'.

On the bottom of the screen, your holds will appear. As you add more holds, you will see them here. When you're finished selecting items, click 'Complete'.

You will need to enter your email address and password. If this is your first time, you will need to click 'get password'.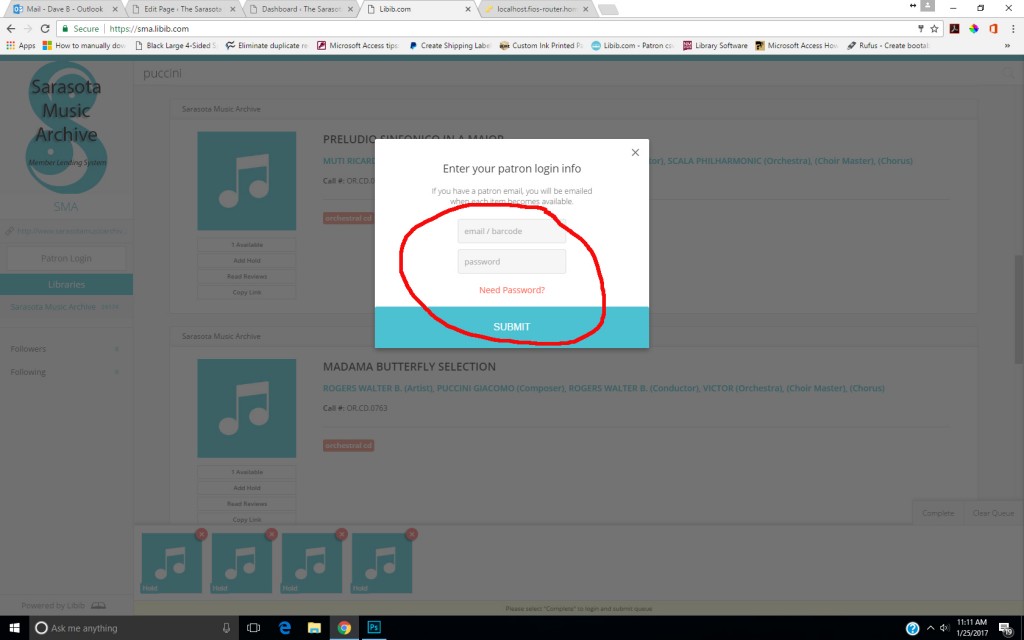 Check your email address (including spam folders) and login and your holds will be processed. Then, login to your personal patron page, where you can see what is on hold, what you've checked out, and other useful information.
We'll see you at the archive to checkout your materials at our front desk at the Selby Library, second floor.